How do you feel about your smile?
Patients answer this question in a variety of ways, but generally the overwhelming response is that there is at least something everyone would like to do to improve the way they feel about their teeth. That is where cosmetic dentistry comes into play.
One of the most common concerns people have regarding the appearance of their smile is the shade of the teeth. "I wish they were whiter!"
Luckily, this is also one of the simplest concerns to address in many cases.
Why do teeth become discolored and what can be done about it?
Dental whitening treatments are effective for both extrinsic (due to habits like tobacco use or the regular consumption of highly pigmented foods and beverages like wine, tea, or cola drinks) and intrinsic staining, which involves tooth surfaces beneath the enamel.
They are affected by factors like aging, medications (long term antibiotics use – doxycycline), cavities, and amalgam restorations.
Whitening toothpaste can gradually help with mild staining and whitening kits with more concentrated agents can reduce more severe tooth discoloration.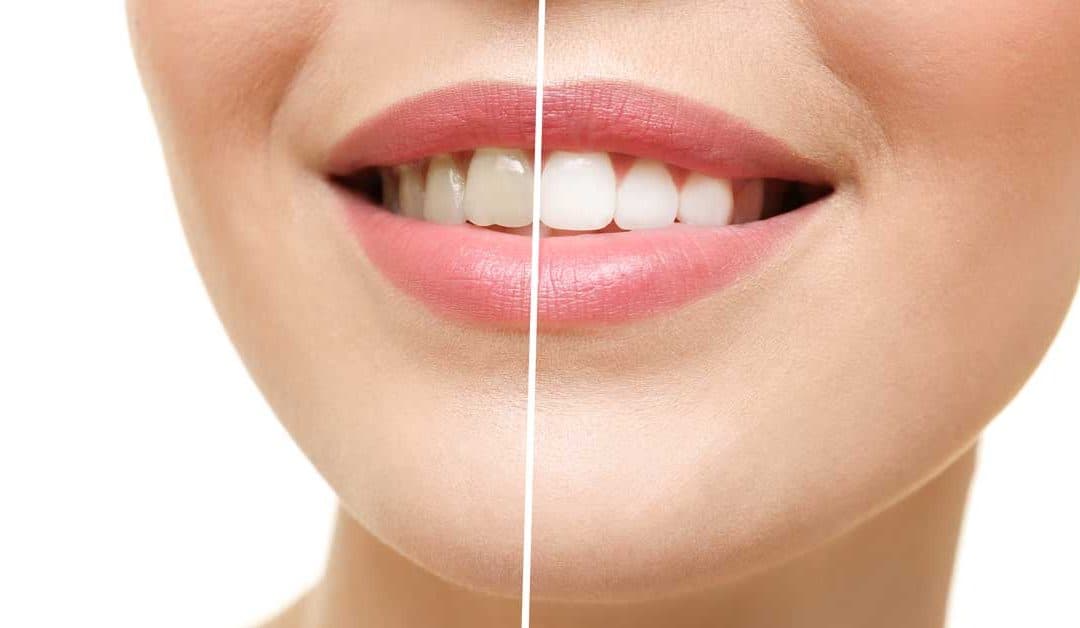 What types of teeth whitening kits are available and what are their differences?
Reduction of internal staining is called bleaching. The most commonly used are carbamide and hydrogen peroxide.
You may choose between whitening at home and having professional whitening performed in the dental office. Take-home whitening kits are not as strong as professional kits as they have much lower concentrations of peroxide and can be worn more frequently and for longer periods of time as the effects take longer to experience. Professional teeth whitening comes in higher concentrations and is applied for a shorter duration of time much less frequently.
Is there anything I should know before opting for teeth whitening?
Patients who have tooth-colored dental restorations (including crowns or implants) should be aware that only natural teeth will be affected by the bleaching agent so this is something to consider if you have these types of restorations on front teeth that are visible in your smile line. The side effects of bleaching can include temporary tooth sensitivity and gingival inflammation.
The saying goes, "You are never fully dressed without a smile." Does your smile makes you feel confident or do you often find yourself hiding it?
If you believe that whitening may improve the way you feel about your smile, discuss professional teeth whitening with your dentist to determine if you would be a good candidate.
We also have several take-home whitening options for maintaining that beautiful smile down the road. Besides, Dr. Seth is a well known practicing dentist performing dental implants, root canal, restoration dentistry, with safest and advanced technologies to improve your overall appearance.