YOUR DREAM SMILE IS A REALITY – APOLLO DENTAL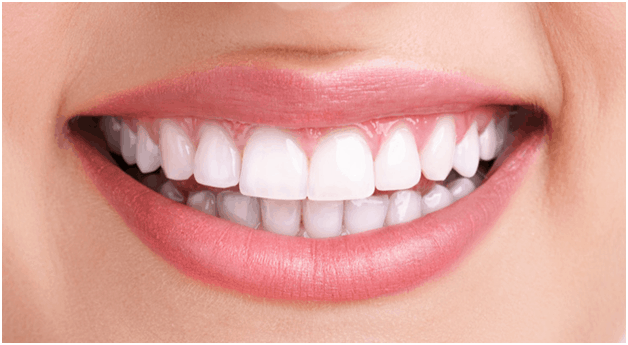 Teeth tend to discolor and yellow overage. Coffee, tea, red wine and tobacco worsen the teeth staining. Teeth whitening enhances your smile noticeably in as little as one treatment. It improves your overall appearance and confidence.
Teeth whitening products are available over the counter but are mildly effective at removing stains. They DO NOT remove the deep intrinsic stains and are not able to improve the overall appearance. Apollo Dental in Ballantyne provides the safest, effective professional teeth whitening agents to penetrate the teeth to improve the smile significantly and for a longer duration of time.
Dental veneers are thin porcelain shells that look like perfectly white enamel attached to the front of the teeth. They are bonded to the front of the teeth and change their shape, size, color or length. Veneers can correct a single tooth or all the teeth. They help conceal chips, cracks, stains or gaps in teeth. They look natural and feel comfortable. There are two types of Veneers: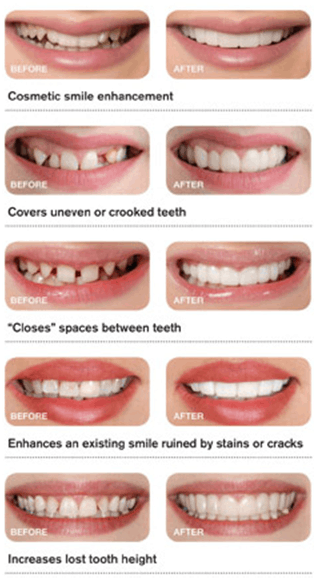 Traditional Porcelain Veneers
They are similar to the fingernails in size and shape prior to placement. The thickness is at least 0.5 mm.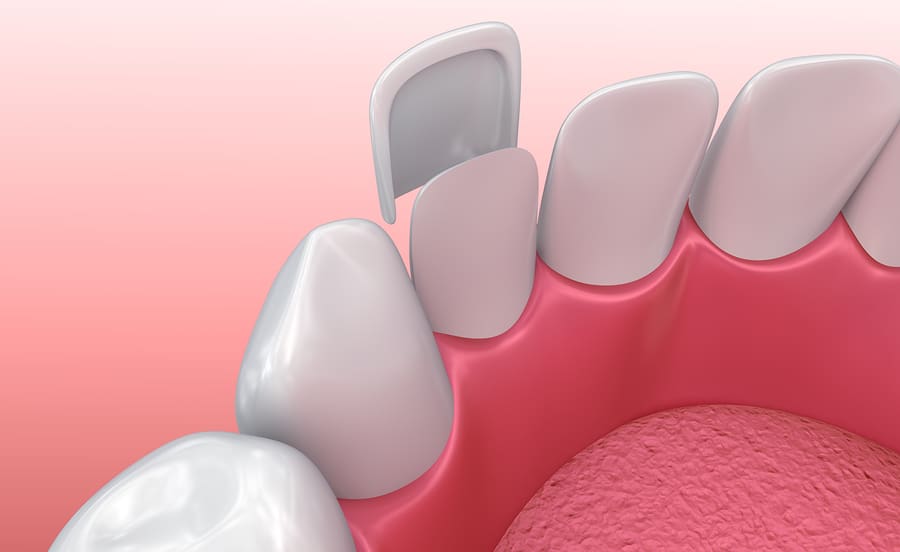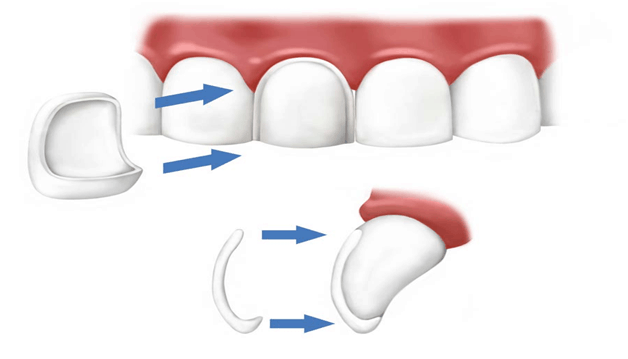 Also known as tooth reshaping, contouring can quickly repair teeth that are chipped, crooked, or uneven. Usually combined with bonding to produce the best results, contouring can give your smile a huge boost.
Bonding improves the overall look of your teeth by using composite materials to fill in spaces, shape defects, or cover colored spots. A great option for people who want to deal with minor cosmetic issues and improve the overall look of their smile!
Ceramic crowns give you all the benefits of a regular crown with the added reassurance that your restoration will be as unnoticeable as possible.
Lumineers (Minimal Prep Veneers)