Dental implants are lasting, stable tooth replacements that can be used to replace one missing tooth, several missing teeth or complete arches of teeth.
There are three steps
– The titanium screws are inserted with precision into the gums and the jawbone using Cone Beam Computed Tomography (CBCT). Implants prevent the jawbone deterioration and tissue loss. If there is not enough bone to hold the implant, the dentist will first perform bone graft. The bone heals in a process called osseointegration.
– A connector (also called as abutment) is placed on top of the dental implant.
– The abutment holds the crown which are custom made to fit the mouth. If replacing more than single tooth, custom made bridge or denture will be made to fit the mouth.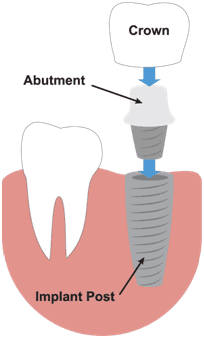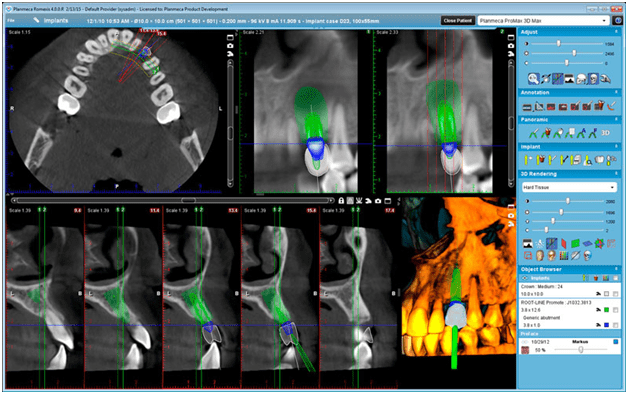 Cone Beam Computed Tomography (CBCT) — is justified for presurgical diagnosis, preoperative planning and peri-operative transfer for oral implant rehabilitation. It decreases the risk of complications, improves the outcome and overall patient care.
Implant supported dentures are used in patients who do not have teeth in the jaw, but enough bone to support implants. They help preserve the remaining jawbone and maintain the facial structure. They are strong, stable and attached securely to the jaw.
It is a long lasting solution to help restore normal chewing capacity. There are various subtypes available. Please consult Dr. Ishita Seth to discuss what is your best option.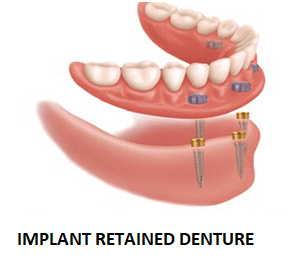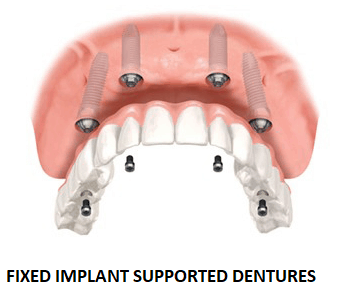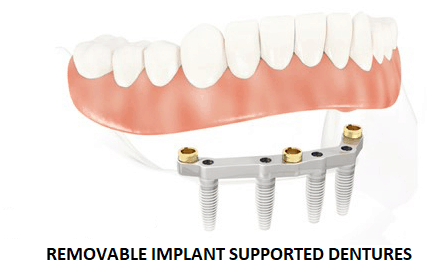 Dr. Ishita Seth has done the prestigious Maxi-Course to place dental implant procedure. She has also done several live implant courses. You learn the cutting-edge technology to combine with dentistry.
Over the decades, the combination of dentistry with technology has converted a lot of blind end procedures into precision dentistry.This helps improve patient outcomes significantly with excellent patient care.
At Apollo Dental in Ballantyne, Dr. Ishita Seth believes that dental knowledge is a lifelong process which humbles us. We thank everyone for this wonderful opportunity to learn and serve the humanity. A satisfied patient leaves with a smile and that is 'PRICELESS'.